Exterior Improvements in Southlake
Stress-Free Remodeling Experience in Westlake, Colleyville, Trophy Club, Keller & Grapevine
While it is important to improve the interior of a home, residents should never forget about their outside property either. External improvements for a home can significantly enhance its appearance, functionality, and value. Here at Kingbird Remodeling & Design, our experts can help residents with virtually any project, from roofing to irrigation. With our exterior improvements in Southlake, residents can enjoy their properties to the max.
Go beyond the generic renovation experience by reaching out to us online or calling us at (817) 587-4988.
The Benefits of Landscaping Design
Landscaping is a helpful method for making a property more attractive, while also increasing its practicality. It can expand a space for outdoor recreation and relaxation, allowing family members to enjoy the yard and surrounding environment. In addition, landscaping can provide other benefits like reducing energy costs, shading the home, providing wind protection, and reducing rain runoff. Many residents are surprised to find that even their air quality is improved with reduced air pollutants and increased natural oxygen production.
Experienced & Method driven
Southlake Style Reader's Choice Winner

Home Improvements & Contractor/Remodeler

2022

Southlake Style
When to Seek Our Window Replacement
Experiencing a lot of wear and tear through the years can gradually weaken windows. Eventually, they will need to be replaced, so it is important to recognize the signs that windows are failing.
Our technicians would be happy to replace windows that are facing issues like:
Age – If your windows are more than 15-20 years old, they may need to be replaced. Old windows are less efficient and may require more maintenance.
Decreased energy efficiency – A spike in energy bills or an increase in drafts around your windows means they should be replaced with more energy-efficient options.
Signs of condensation – When window seals have failed, they often show accumulated condensation or moisture between the windowpanes.
Decreased functionality – Windows that are difficult to open, close, or lock are no longer practical. It is especially important to replace windows that are used frequently, such as those in the kitchen or bathroom.
Continue Reading
Read Less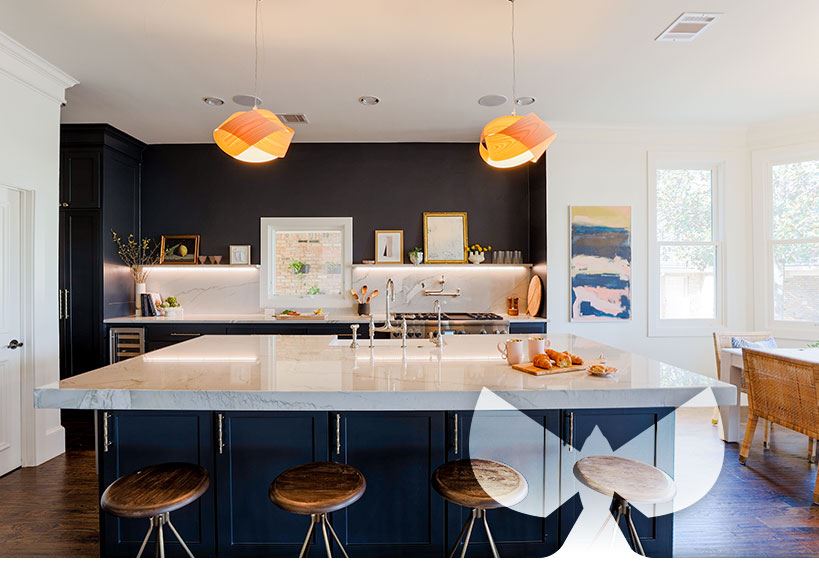 benefits of working with our expert team
Wide Range of Design Options

We truly have something for everyone. Our in-house design team will find something for every taste & aesthetic.

Effective, Process Driven Approach

We follow a tried and true process that helps keep the project on pace and your goals at the forefront.

Customized Experience Every Time

Let us create something uniquely you. With our variety of design options and materials, your remodel will be one-of-a-kind.

Exceptional Communication

Along with our award-winning team, we use CoConstruct, a platform that allows you to follow along with the progress.
What Is Involved in Adding Irrigation to Your Home?
A well-designed and installed irrigation system can provide the water that landscaping and garden areas need to thrive. Our irrigation specialists can assess the property and design a system that meets residents' specific needs and requirements. They will consider factors such as the size and yard layout, the type of vegetation that is growing, and any natural water sources.
Once the design is complete, the irrigation system will be installed. This typically involves digging trenches, laying pipes, and installing sprinkler heads, valves, and control systems. Once these systems are in place, they will be programmed to run at specific times to provide adequate water to the plants. To start saving wasted time and effort in watering plants by hand, just get in touch with us at Kingbird Remodeling & Design.
Our skilled team members can't wait to help residents enhance their properties with our exterior improvements in Southlake, so reach out to us at (817) 587-4988 for a free estimate.
Contact us today
for a consultation.
We live and work in the local communities around Southlake, Westlake, Keller, and beyond. If you're looking for a luxury renovation on your home, fill out the form or give us a call at (817) 587-4988. If you're looking for a new build, check out our parent company, WillowTree Custom Homes.