Southlake Bathroom Remodeling
Custom Bathroom Designs in Westlake, Colleyville, Trophy Club, Keller & Grapevine
The bathroom may be one of the smaller rooms in a home, but it is just as important. This place should offer a comfortable and efficient space for personal hygiene and relaxation. To discover all the options available for Southlake bathroom remodeling, get in touch with our specialists. Kingbird Remodeling & Design can help with any kind of bathroom renovation, from cabinets to new coats of paint.
Enjoy a truly unique bathroom renovation by getting in touch with us at (817) 587-4988 or reaching our knowledgeable team members online.
Types of Bathroom Floors
Choosing the right flooring for the bathroom is an important decision, as it needs to be durable, waterproof, and slip resistant. The type of flooring chosen will also impact the overall look and feel of the bathroom. When selecting a flooring material, consider factors such as the available budget, the bathroom's projected style, and the level of maintenance required. Some popular options for bathroom flooring include ceramic or porcelain tile, natural stone, vinyl, and engineered hardwood. Every floor option has its own pros and cons, of course.
For example, natural stone is very durable and easy to clean, and is also resistant to moisture and scratches. Laminate and vinyl are more budget-friendly options that can be made to resemble stone or hardwood. Our professional bathroom designers can help select the right flooring material for homeowners' specific needs and preferences.
Experienced & Method driven
Southlake Style Reader's Choice Winner

Home Improvements & Contractor/Remodeler

2022

Southlake Style
How to Tell When Your Bathroom Fixtures Need to Be Replaced
Bathroom fixtures are built to be tough, and recent advances have increased their lifespans by several years, if not decades. Still, residents should be on the lookout for when their fixtures are eventually beginning to go bad. This will allow them to arrange for replacements before the fixtures wear out completely.
Signs that the fixtures are wearing out include indicators like:
Numerous leaks – If there are leaks around the fixtures, no matter how small, it is a sign that they may need to be replaced. Leaks can cause damage to the flooring and walls while simultaneously increasing the water bill.
Rust around the fixtures or floating in the water – Fixtures that are shedding flakes of rust should be updated right away so that household members do not drink contaminated water.
Diminished functionality – Having problems with water flow, temperature control, and draining is majorly frustrating. If the fixtures are difficult to use or no longer functioning properly, they should be changed to new ones.
Continue Reading
Read Less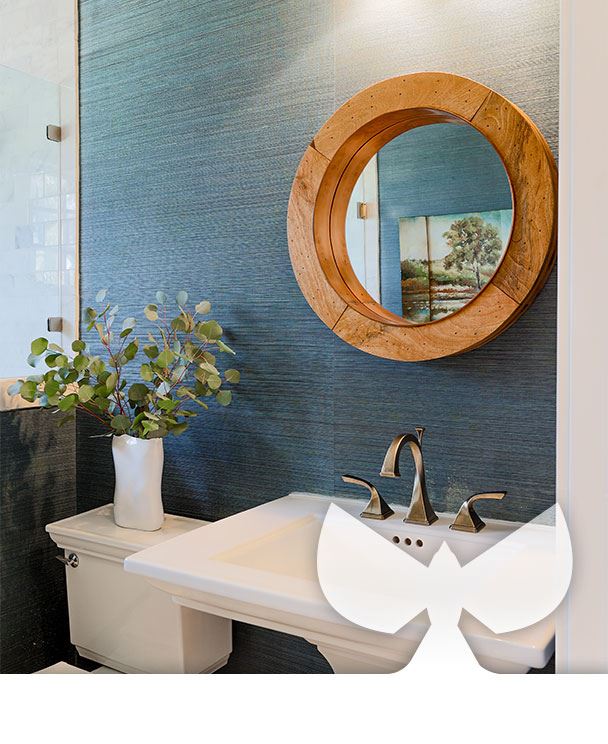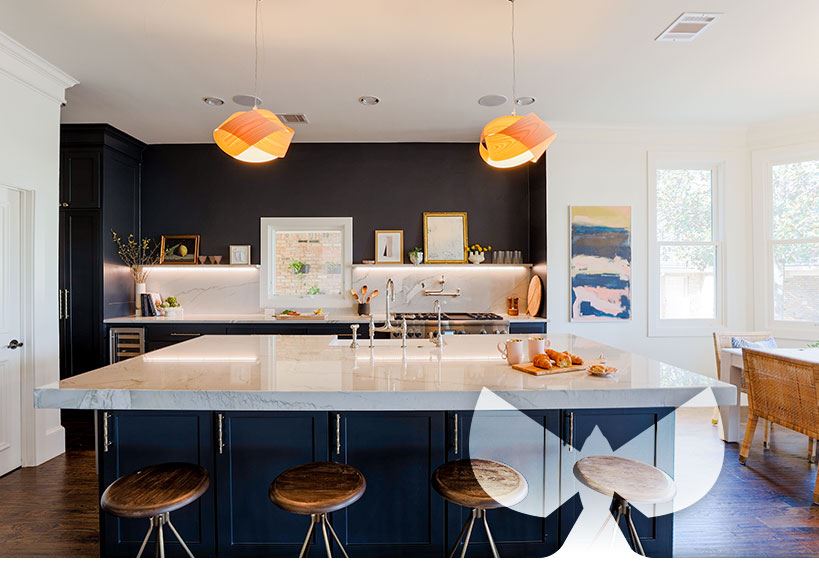 benefits of working with our expert team
Wide Range of Design Options

We truly have something for everyone. Our in-house design team will find something for every taste & aesthetic.

Effective, Process Driven Approach

We follow a tried and true process that helps keep the project on pace and your goals at the forefront.

Customized Experience Every Time

Let us create something uniquely you. With our variety of design options and materials, your remodel will be one-of-a-kind.

Exceptional Communication

Along with our award-winning team, we use CoConstruct, a platform that allows you to follow along with the progress.
When Will My Bathroom Renovation Be Done?
The length of time it takes to complete a bathroom renovation will vary depending on the scope and complexity of the project. A small bathroom renovation, such as updating fixtures or painting, can take as little as a few days to a week. More extensive renovations, such as gutting the bathroom and starting from scratch, can take anywhere from several weeks to a few months. No matter the project, trust Kingbird Remodeling & Design to accomplish every step with care and quality.
To learn more about our specialized customizations for Southlake bathroom remodeling, get in touch with our experts for a estimate at (817) 587-4988.
Contact us today
for a consultation.
We live and work in the local communities around Southlake, Westlake, Keller, and beyond. If you're looking for a luxury renovation on your home, fill out the form or give us a call at (817) 587-4988. If you're looking for a new build, check out our parent company, WillowTree Custom Homes.