Colleyville Home Remodeling Services
Customized Home Renovation Solutions
Kingbird Remodeling & Design aims to make home renovation a stress-free experience through a transparent, comprehensive, and well-structured approach. We prioritize our clients' needs, ensuring each project is executed to the highest quality standards in order to turn your remodeling vision into reality. Be it your bathroom, kitchen, exterior improvements, or whole-home renovation, we strive to make your dream space a reality.
Local homeowners often find themselves lost amidst numerous general contractors, grappling with unclear pricing models, unreliable subcontractors, and fluctuating schedules. At Kingbird Remodeling & Design, our seasoned team is committed to streamlining the home remodeling process. From the first meeting to the final inspection, we provide expert advice, customized designs, and constant communication and updates via CoConstruct, to ensure each job is completed to perfection.
Call (817) 587-4988 to discover more about our offerings and how we can help transform your home.
Enhance Your Home with Expert Renovations
Kingbird Remodeling & Design provides a comprehensive range of services for both new constructions and home renovations. Our expertise lies in complete home overhauls and includes structural enhancements, exterior upgrades, and additions, including roofing and framing. We're also adept at transforming poorly designed, closed-off spaces into open floor plans, and constructing functional auxiliary structures like pool houses and in-law suites.
With our home remodeling services in Colleyville, your dream home is within reach without the need to engage multiple teams or settle for less specialized general contractors. We offer services that not only safeguard your home investment and keep your outdoor areas flourishing, but also increase your property value, the usability of your space, and the appearance of your interior and exterior spaces. As seasoned home professionals, we possess the knowledge, equipment, and customer-focused approach necessary to seamlessly guide you through your home renovation journey.
Experienced & Method driven
Southlake Style Reader's Choice Winner

Home Improvements & Contractor/Remodeler

2022

Southlake Style
Our team has developed a comprehensive process to help you create the home of your dreams. From the moment you call us to the final walkthrough, we want you to be happy throughout the entire remodel.
Our process includes:
Introductory tour of your home: Our team will arrange a meeting at your residence. During this visit, we'll conduct an overview of the proposed project to gain a clear understanding of the extent and discuss what you can anticipate.
Pre-build contract: This stage involves entering into an agreement to collaborate with us for the upcoming construction phase. We will present you with a detailed visualization of your project prior to your final decision. In this stage, we will supply you with existing plans, architectural illustrations, and any necessary engineering blueprints.
Tradesmen visit: On "Trade Day," our skilled tradespeople will make a visit to your home, granting us a more comprehensive insight into your project's requirements and the design blueprints needed to progress.
Contract: You'll receive schedules, designs, and revised cost estimates based on the insights from Trade Day. This is the stage where you'll confirm your decision to trust your renovation project to Kingbird Remodeling & Design.
Construction: With your authorization, we'll get to work, providing you with constant updates and communication to ensure you know exactly where your projects stands.
Continue Reading
Read Less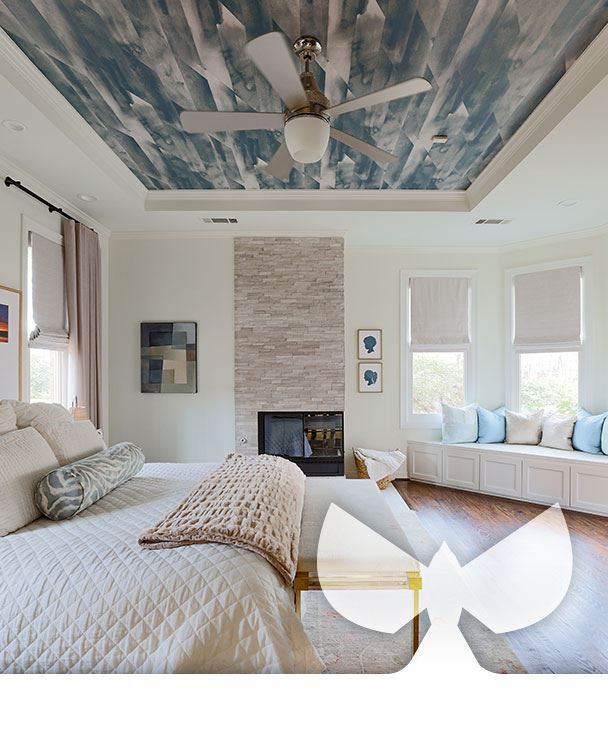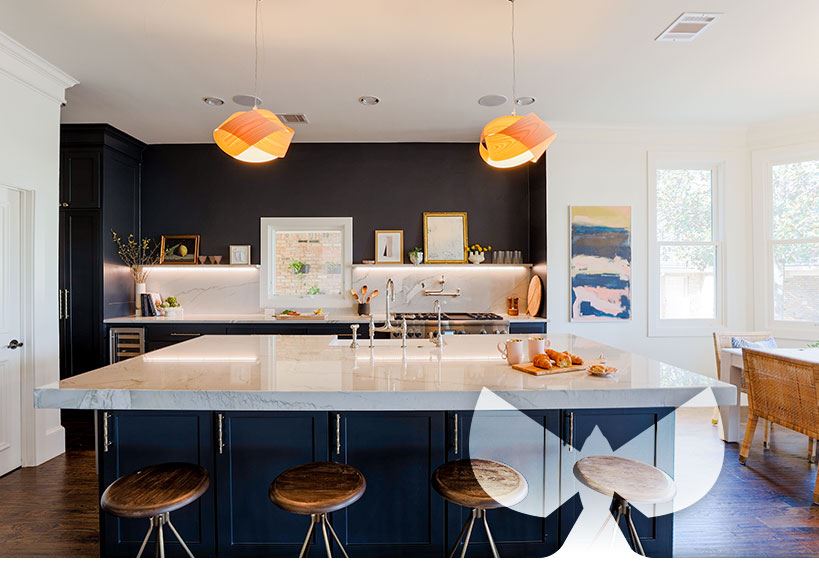 benefits of working with our expert team
Wide Range of Design Options

We truly have something for everyone. Our in-house design team will find something for every taste & aesthetic.

Effective, Process Driven Approach

We follow a tried and true process that helps keep the project on pace and your goals at the forefront.

Customized Experience Every Time

Let us create something uniquely you. With our variety of design options and materials, your remodel will be one-of-a-kind.

Exceptional Communication

Along with our award-winning team, we use CoConstruct, a platform that allows you to follow along with the progress.
A High-End Custom Remodeling Experience
Kingbird Remodeling & Design is dedicated to delivering a premium, personalized remodeling experience for every client we serve. We recognize that your project is unique and aim to craft a distinct design that mirrors your personal style and aesthetic preferences. Our team of seasoned designers collaborates closely with you throughout the entire process, ensuring your vision becomes a reality.
Our thoughtful, customized approach to design and remodeling goes the extra mile to ensure your needs are met, understanding that budget constraints may require some flexibility. Regardless, our commitment to delivering superb results remains unwavering. Whatever your requirements, we work in tandem with you to guarantee you're pleased with the ultimate result.
At Kingbird Remodeling & Design, we take immense pride in the caliber of our work and consider our job done only when you are satisfied. To arrange for an estimate, call us at (817) 587-4988. You can also visit our portfolio to learn more about our design expertise.
Contact us today
for a consultation.